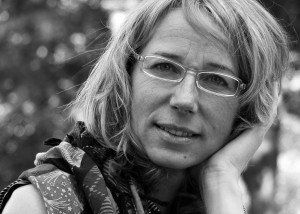 I have been a midwife since 1996, have a grown up son and live in Prenzlauer Berg in  Berlin. Following my training as a midwife at the Charité Hospital, I worked in a number of clinics in Germany. I then spent periods abroad, including obstetrics placements in Holland and Africa. Between 2004 and 2013 I worked at a birthing centre in Berlin, which closed in summer 2013. Since then I have been working as an independent midwife, associated with the Urban Hospital in Kreuzberg.
In my work I try to bring all aspects of my training together with my many years of experience as a midwife, so that the maternity process runs safely, smoothly and in a trusting and self-assured way.
Above all, my aim is to help you experience a good and happy birth. I  will always try to acomondate your ideas and wishes to make it  your own birth process.
I look forward to meeting and working with you!